KIDS FISHING FUN DAY! (9am-2pm) Port Jefferson Location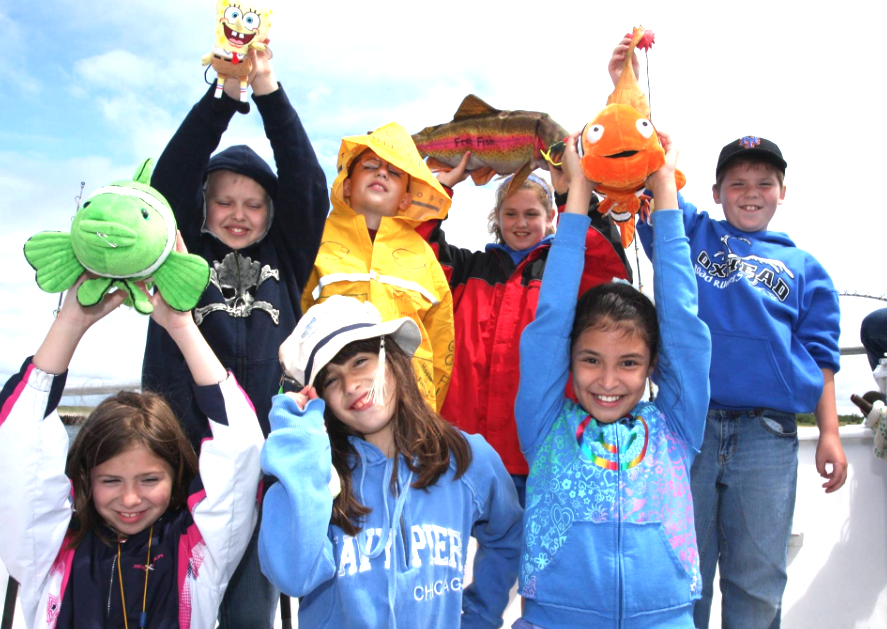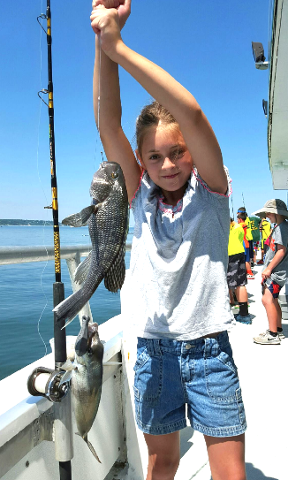 Duration: 5 Hours (approx.)
Location: Port Jefferson, NY
Product code: PRDTU0


Kids Fishing Fun Day!!
A Fun Filled trip for kids to Explore Long Island Sound, Learn all about Fishing, Conservation, Boating Safety, Navigation and Much More!
Here are the details:
AGES: This trip is available to all children going into 4th grade & up to 8th grade
WHEN: Tuesday's (9am-2pm)
LOCATION: Celtic Quest Fleet, located in Port Jefferson Marina, in Port Jefferson NY.
SUPERVISION PROVIDED: The enrollees will be limited. Each trip will be run by our highly trained USCG certified Captains and Crew. All certified crew are drug tested and receive rigorous training. In addition, There will be other adult chaperons onboard plus we are inviting 3-4 parents each week to join us as well.
HOW FAR OUT DO WE GO: We will be fishing the calm waters off the local Port Jefferson Area and will usually be fishing within just a few miles from the dock. Safety and comfort of the kids is our primary and main focus, so should there be any issue with the weather, etc, then we will adjust our trip to assure everyone is comfortable and safe.
SPACES ARE STRICTLY LIMITED: to ensure each child has excellent supervision and care. This trip will sell out fast, so please absolutely book ahead!!
WHAT IS INCLUDED AND WHAT IS NOT: We include all Rods, Reels, Bait, tackle, safety equipment (life jackets), etc. Everything they need for activities is included. The only thing they need to bring is lunch, drinks & SPF. We provide the rest! **Note ** Lunch, drinks & SPF are not provided.
PRICE: $95 per child
** Please Note: All Enrollments MUST be paid for in full - this is due to the high demand of interest for this trip.
What Your Child will experience:
FIRST CLASS SUPERVISION! - The enrollees will be limited and each trip will be run by our highly trained USCG certified Captains and Crew. All certified crew are drug tested and receive rigorous training. In addition, several other adult chaperons will also be onboard as well as 3-4 parent participants each week.
ALL-STAR MARINER TRAINING! : From the essential elements of running a safe trip to understanding all the best boating practices and lingo, your child will be given a comprehensive overview of everything they need to know to have a great time and most importantly, a safe one.
TROPHY HUNTER SECRET TRICKS: Our All-Star crew will share their countless years of experience while teaching your child the basics of how to use a rod and reel as well as secret tips about how to catch the most fish! Your child will become a pro at fishing fundamentals in no time, and haul in the big ones before you know it!
REELING IN THE BIG ONES! every trip will include time for fishing for all fish in season. (Porgies, Sea Bass, Striped Bass, Bluefish and more! ) Every child, no matter their experience can catch, and we will do our best to make sure they all do :) This way they can bring some fresh fish dinner home to share with the family each night!!
SECRET BAY EXPLORATION!! DISCOVER ALL THE AMAZING SEA LIFE THAT MOST DON'T EVEN KNOW EXISTS! Every trip will also feature a bottom trawl survey where the kids get to drag a small dredge along the bottom to discover a wide variety of sea life that live in Long Island Sound. You never know what sea creatures you will tow up!
CAPTAINS FAVORITE NAVIGATION TOOLS AND TRICKS: Lots of great information about the Moon, tides, weather and how sailers make sense of it all so your child will better understand exactly how to find their way on the water, all taught by our highly experienced USCG Master licensed Captains.
WILD DISCOVERY!: Throughout the trips, we will discuss various aspects of marine conservation and showcase local wildlife, giving your child a richer understanding and appreciation for the marine environment and all we can do to protect it for future generations.
THE MAGIC POT!! What did we catch this week? Every week we will set out baited lobster and fish pots that the kids will pull on each trip. The look on their face when a big fish or lobster swims into the pot is priceless!!
WHO WANTS TO BE A CAPTAIN? Every child will get a fun, inside look into the Captains Wheelhouse! Here they will learn about all the advanced sonar, radar, and state of the art navigation technology our Captains use every day to locate lots of big fish for our customers! This is always one of the kids' favorites!
FUN FISH RECIPES! - We will send your child home with some of our favorite recipes we have compiled over the years so you can enjoy a nice fresh fish dinner together!
PLUS MUCH MORE!!
This trip is designed to provide every child with:
Fun, adventure and excitement as they get to explore the local waters of Long Island Sound aboard our state of the art Party Charter Fishing Boats.
1st class supervision and instruction from our staff about all aspects of fishing, conservation, local marine life and much more! All crew are highly trained, drug tested and exceptional at what they do. Several of the crew are licensed school teachers as well with many years of experience working with children.
Great times with other like-minded children their age.
Essential knowledge about boating safety and operation provided by our USCG certified Master License Captains
Safe, memorable and relaxing time so they will learn to love and appreciate how fun fishing and boating can be!
A highly beneficial experience that will not only entertain but also inspire your child to enjoy and appreciate their local marine environment.

_____________________________
We are limiting the number of spots for this trip to ensure that once again we can provide the highest quality experience for your child, with lots of one on one instruction and hopefully lots of big fish to reel in!! So please reserve soon if you would like a spot for your child.

We Hope you can join us!!! ~ Capt. Desmond O'Sullivan